Mobile Web provides web browser based access to a simplified set of Netstar Assets functionality from a mobile phone or tablet device. Drivers, Workshop Mechanics, Field Workers can use Mobile Web to access and update data related to Inspections, Issues and Work Orders.
Mobile Web Menu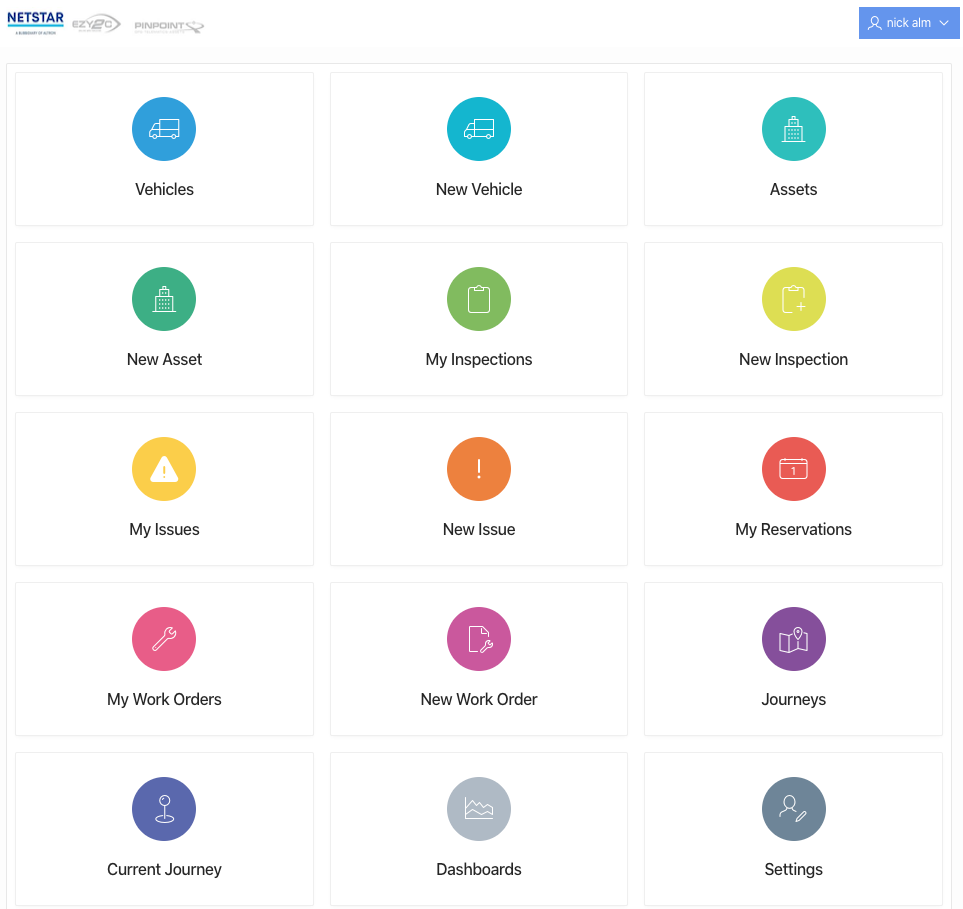 Mobile Web allows users to access basic self service functionality. The functionality can be tailored for groups of users so that they only see what is relevant to them.
Create Issues and Defects.
View and Edit Work Orders.
Create Vehicle Reservations.
Mobile Web Navigation