Assets is a web browser application to manage fleet assets from acquisition, operations, to disposal. Configurable, flexible, and scalable, Assets enables any size organisation to manage and control Fleet Assets from the desktop, tablet, or smart phone.
Assets allows organisations to implement and manage:
Fleet Register of all Major and Minor Fleet Items and Attachments.
Routine Maintenance for regular servicing.
Chain of Responsibility for implementing safe practices and control measures for fleet management.
Mobile Web for tablets and smartphones.
Multi Year Fleet Replacement Programs.
Incident and Accident management.
Work Orders for Routine Services and Breakdowns.
Readings Import and Management from vehicle telemetry devices.
Extensive Online Reporting of all data.
Dashboards highlighting key metrics performance indicators.
Assets consists of a set of modules that manage your fleet from a day to day basis to a long term planning focus.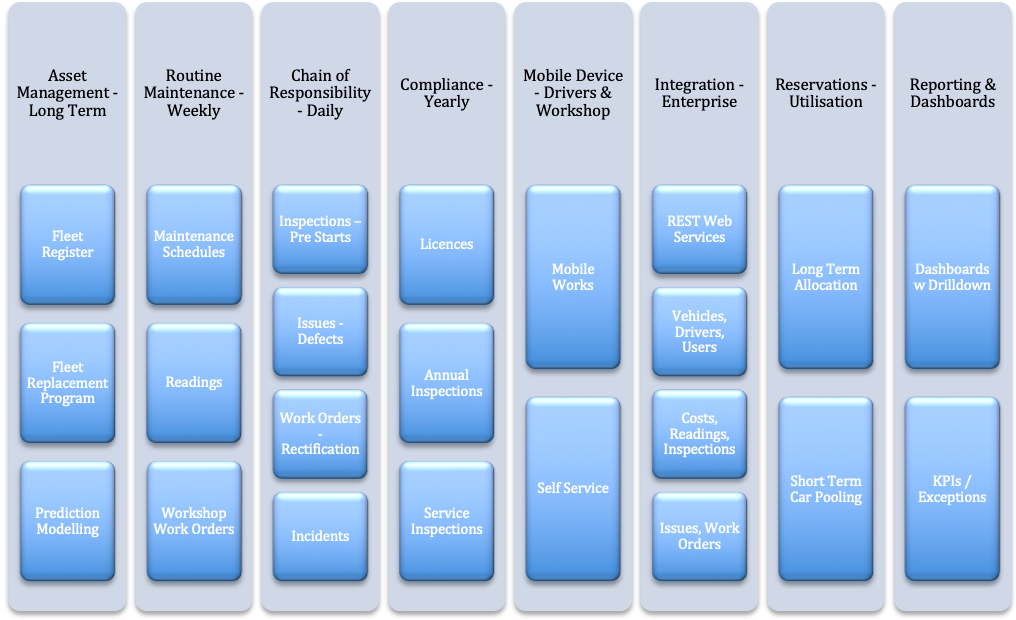 Data Visualisation
Data is visualised in the best format for each use case.