Mobile Web provides web browser based access to a simplified set of Netstar Assets functionality from a mobile phone or tablet device. Drivers, Workshop Mechanics, Field Workers can use Mobile Web to access and update data related to Inspections, Issues and Work Orders.
Mobile Web Menu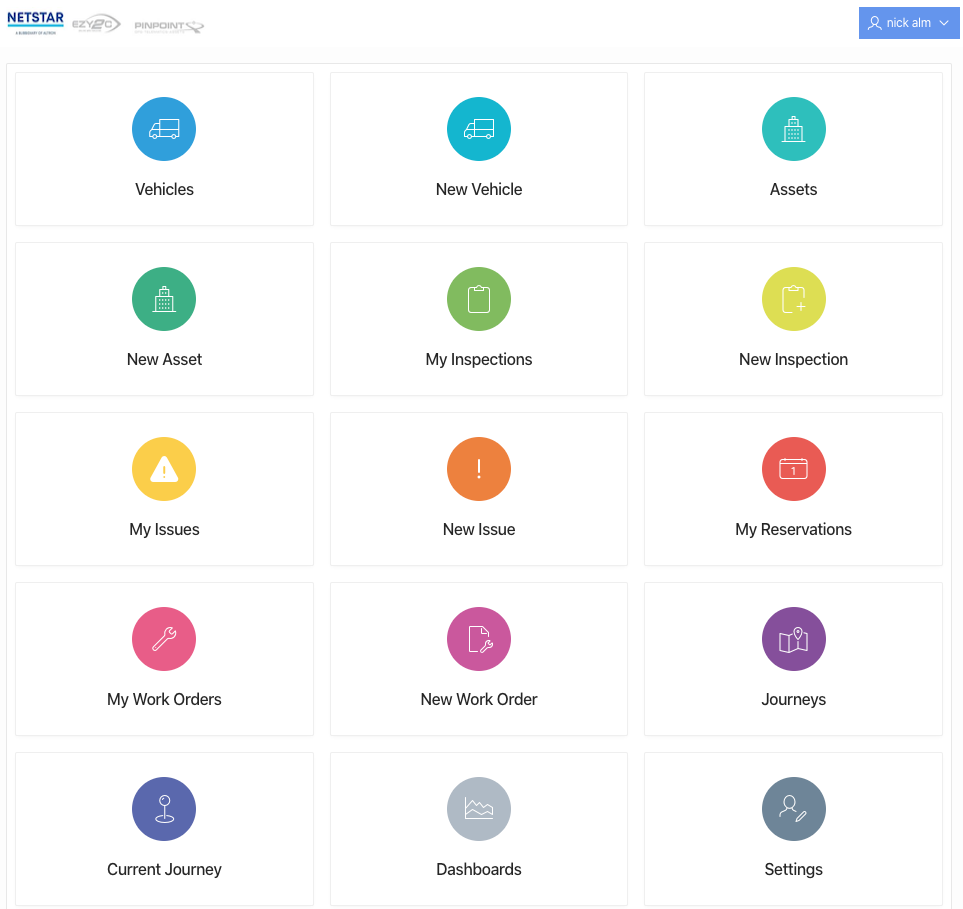 Mobile Web allows users to access the functionality listed below. This lists all available functions. The functionality can be tailored for groups of users so that they only see what is relevant to them.
Vehicles – Register of vehicle data. Once a vehicle is selected from the Register, the user can view basic vehicle details.
New Vehicle – Create a new vehicle.
Assets – Register of non vehicle data. These assets can be things like workshop buildings and so on.
New Asset – Create a new non vehicle asset.
My Inspections – the list of Inspections, Pre Start Checklists that this user has created.
New Inspection – create a new Inspection on a Fleet Asset.
My Issues – the list of Issues, Defects that this user has recorded against Fleet Assets.
New Issue – create a new Issue on a Fleet Asset.
My Reservations – list of fleet reservations requested or reserved by the user.
My Work Orders – list of Work Orders assigned to that user.
New Work Order – create a new Work Order for a vehicle.
Settings – update user details, change user password.
Exit Self Service – if displayed, exits the Mobile Web applicaiton and returns to the desktop application.
Logout – log out from the application.
Single Column View on Smart Phone
When viewing Mobile Web on a small form factor device, such as a smart phone, the page automatically displays in a single column view.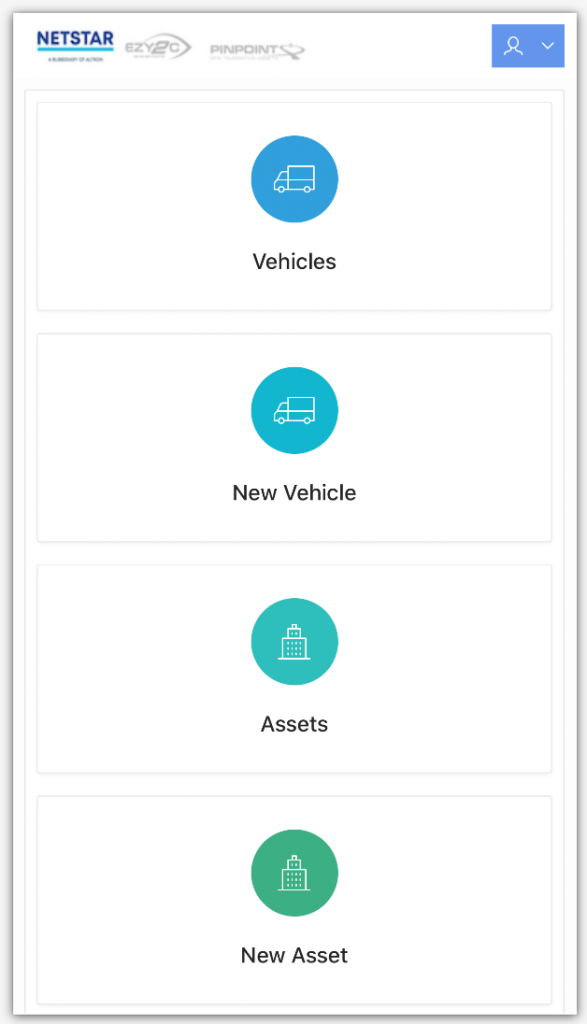 In Built Home Button
In the top left corner of each page is the Netstar logo. Clicking or tapping on this logo takes the user back to the Mobile Web Home Page. The user tap this at any point of Mobile Web to directly return to the Mobile Web Home Page.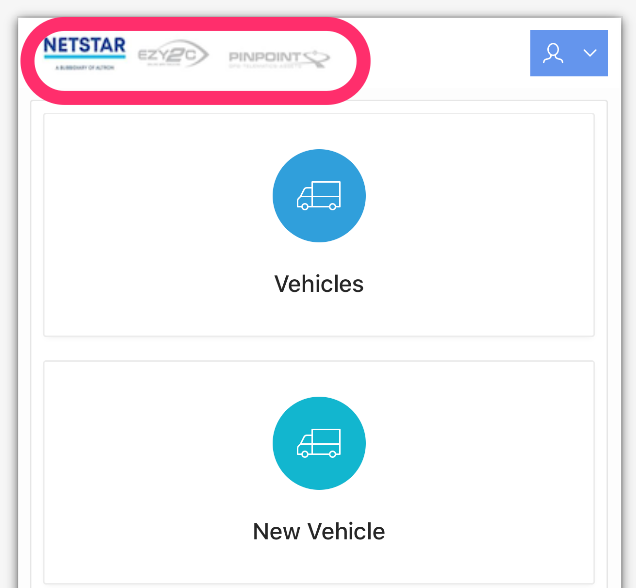 User Options Menu
The User Options menu allows the user to quickly access Settings, Web Help, or to Logout. This is available throughout the Mobile Web application.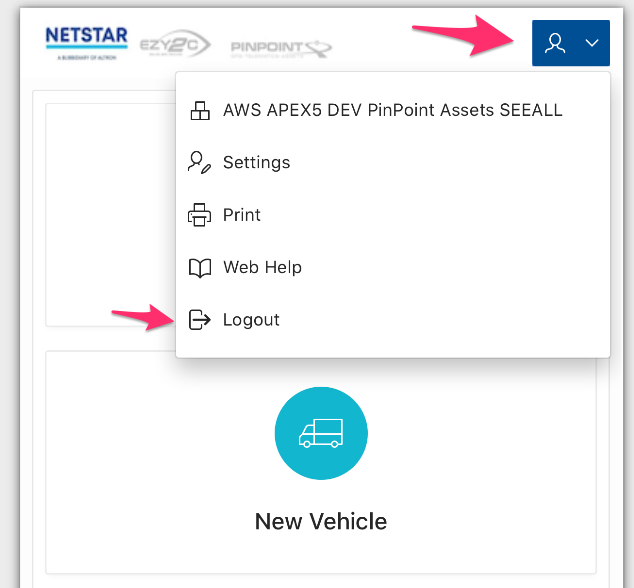 How To's