Dashboards provide an 'at a glance' view of key metrics and exceptions. Dashboards are available for selected components of the system.
Dashboard Selection
A number of Dashboards are highlighted below:
Fleet Metrics
Fleet Programs
Inspections by Type by Date
Inspections with Issues, Requiring Action
Issues
Reservations

Each dashboard widget is linked to an underlying report. Click on the widget and you will drilldown into supporting report data. For example, clicking on Open Issues on Fleet takes you to the Issues Report.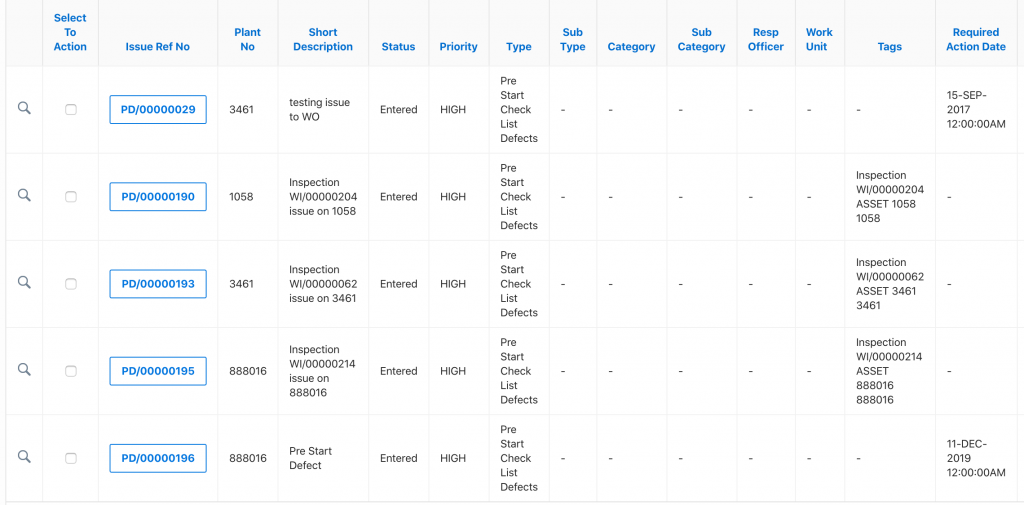 The Fleet Metrics by Category shows how complete your fleet data. By Category of Fleet it displays:
The Total number of fleet in that Category
No. with Licence defined – for Driver Licence verification
No. with Default Service Conditions – for Routine Maintenance
No. with Odometer Services Conditions
No. with Engine Hour Service Conditions


Fleet Programs Dashboard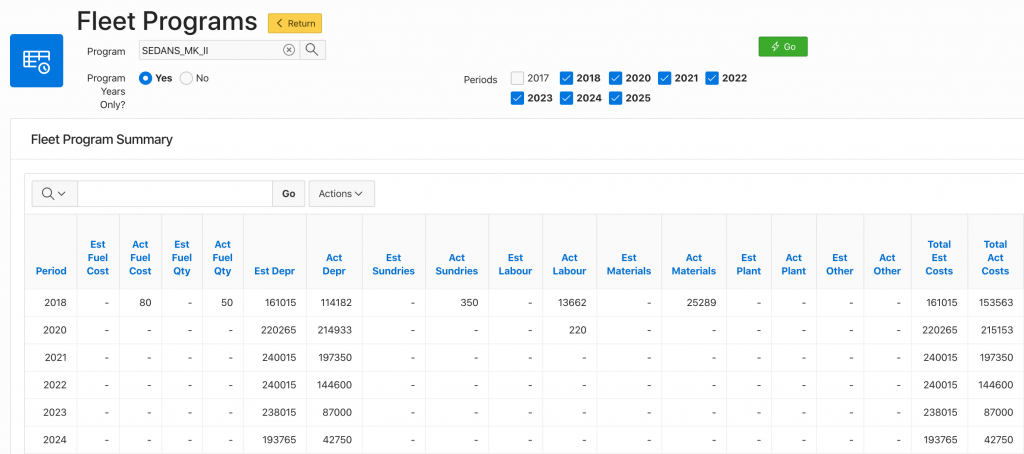 Inspections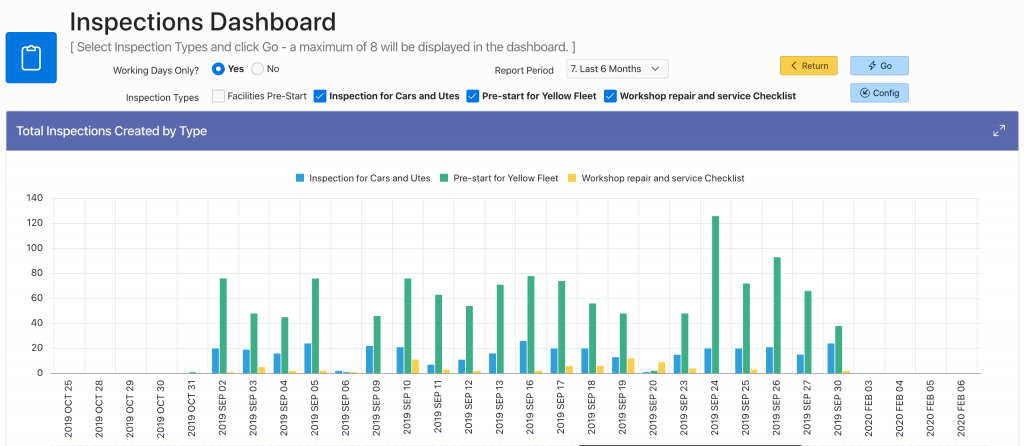 A key outcome of performing Inspections, such as Driver Pre-Start Checklists, is to record any vehicle issues or defects identified during the Inspection.
Issues can be manually created by the user performing the Inspection, or they can be automatically generated based on the user responses to the Inspection questions.
Once created, Issues can be Actioned to rectify the identified defect. The Inspections with Issues dashboard highlights any outstanding defects that have not been actioned. The Action Required Dashboard provides historical data on the number of Inspections performed that result in Action Required.
Issues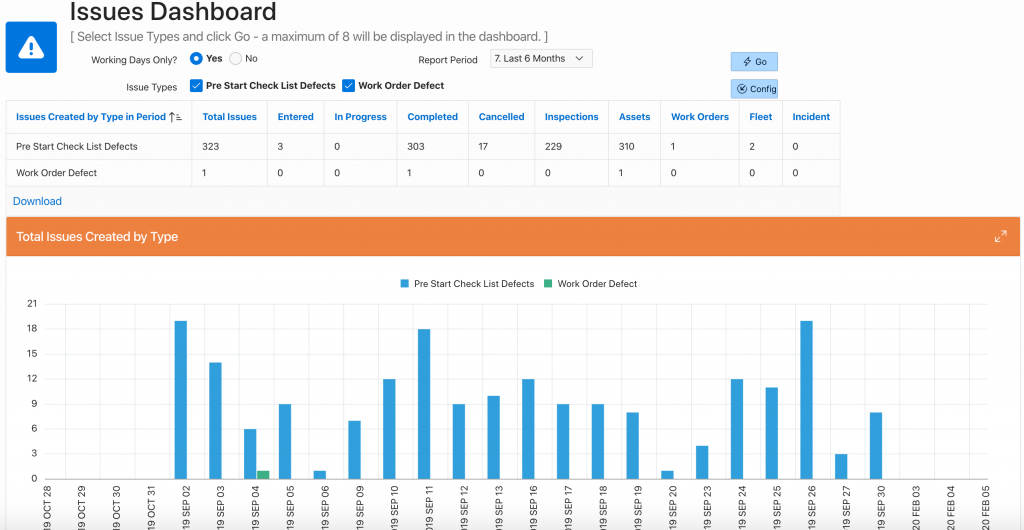 Reservations